Pandemic, Double Dutch, Let it Bleed, Such Great Heights, Protected Income Solutions, Adapt or Die, What RIAs can do with Annuities, and New Additions from Great American (Just in Time)
We added a couple of new fixed-indexed annuities from Great American just in time for the Market's March histrionics. Coming off the sound and fury of its best year since 2013, we've been t-boned by the worst economic black swan since 2008. Didn't think we'd see that foul animal again for a while. But here we are, working from home and the streets are still as the buddha mind, and quiet as Christmas day.
There was no NCAA tourney. No opening day for my Cubbies. There will be no Kentucky Derby on the first Saturday in May. No 2020 Olympics. We're not sure about the NFL. Dining out in 2020? Life as we have known it has changed more significantly in a short period of time than any single time in my life. The shock is still fresh one-month in. Can you guess who saw this coming? No, it wasn't Nostradamus.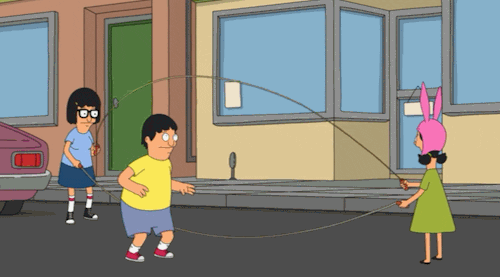 If you also saw the pandemic coming and predicted the unprecedented shut down of the global economy, then you may have harvested some gains from the historic 10-year bull market. If you did, you may be clutching cash on the sidelines waiting for the right time to get back in like a kid jumping double Dutch. And you probably had plenty of time on your hands to explain circuit breakers to your clients.
In retrospect, it seems like such an easy call to make (getting out), but even if you did sell, buying back in might make you queasy right now. In any event you don't have to be a soothsayer to know what happens after a market decline, and whether or not dollar cost averaging back into the market offers a great advantage.
Let it Bleed
Watching portfolios bleed as much as they surely did in March triggered some panic selling and increased pressure on financial advisors to take action. But maybe it wasn't as bad as we think. Could it be a case of panic holding?
Maybe the great recession of '08 and remarkable decade-plus recovery helped us develop some tough skin. Maybe we understand that there's no way to keep up with the algorithms that never sleep, and so we've learned to sit tight, and stay in our shoes. Or maybe folks heeded the late 2018 advice of Vanguard, and took some action in advance of the March meltdown, no matter how difficult that may be in this environment.
With interest rates so low (even prior to the Fed's actions in March), and the impact on fixed income yields, there may be some disagreement, where once there was consensus, on how one might de-risk. Registered index-linked annuities are getting a fair amount of attention in this regard.
Such Great Heights
Witnessing such precipitous market drops will always be too much for some, and certainly more of a threat to others. For the first group, losses of any kind are intolerable. But for people living in the fragile decade—the period before they retire through their first five years in retirement—losses can be devastating. There's simply no time to make them up. Defending against a poor sequence of returns is critical for this group.
Sequence of returns risk is the first major hurdle to clear as they transition from their working years to their retirement years. And academics like Moshe Milevsky believe it may be a bigger deal than we think. He suggests a standardized measure for it—a sort of Richter scale that attempts to quantify the potential impact on client portfolios. I'm all for raising awareness of this risk, and the solutions for managing it: protected income solutions.
Passage of the Secure Act late last year will also serve to raise awareness of these solutions. By shining a light on income, and loosening restrictions on annuities in defined contribution plans, more investors will learn about them. And they'll be asking their advisors for help. Decumulation is tough. Growing demand could trigger the kind of innovation that inspired the design of next-gen solutions like the contingent deferred annuity ("CDA").
In the February 2020 issue of Bob Veres' popular Inside Information newsletter, Bob singles out the CDA as "One of the most interesting solutions to the SECURE Act requirement that qualified plans offer income guarantee options." He quotes Milliman's Michelle Richter who says more of these kinds of deconstructed annuity solutions will come to market.
Adapt or Die
Pundits predict the coronavirus pandemic will change everything from the way we work, to the way we school our children. Could it even offer some clues about how to handle the climate crisis that BlackRock's Larry Fink says is about to trigger a fundamental reshaping of finance. Is this an adapt, or die moment?
In this jarring move to work from home, it's possible that we're learning how unnecessary our offices may be. I'll be interested to see what other disruptive innovations arise in these days of social distancing. There's no real deadline.
On the insurance front, some companies have adopted accelerated underwriting programs since states no longer allow in-person medical exams. Folks are getting term life insurance coverage at the same premium levels as fully-underwritten policies. Call us at (877) 575-2742 if you have clients in need of insurance.
What to Do with Client Annuities
Our next webinar is Wednesday. Sign up to join Kevin Hissong at 2PM ET to learn what IARs of RIAs can do with annuities that may have been sold to their clients by other advisors, and/or annuities they themselves may have recommended before transitioning to the fee-based model.
New Additions to the Platform
In January we added two new fixed indexed annuities with shorter durations to the RetireOne platform. Great American's Index Protector 4 has a shorter surrender period (4 years) and a level surrender charge for each of those 4 years (5.6%). Index Protector 5 has no surrender penalty but assesses a market value adjustment ("MVA") for 5 years.
Neither IP4 nor IP5 offer a living benefit, and their maximum issue ages are 90 and 89 respectively. Minimum initial investment for each is $50,000.
Thank You for Choosing RetireOne
In the first quarter of 2020 these advisors began working with us: Andrew Bloom; Eric Robbins; Trent O'Neal; Brett Carolan; Cynthia Leal; Kitt Squires; Harold Moran; Joe Faulk; and Matt Davis.
Thank you for choosing RetireOne and welcome to the platform!
View On-Demand Webinars from Q1
How RIAs Integrate Fee-Based Annuities into their Practices

This presentation explores the ways RIAs leverage fee-based annuities in their practices to lower costs, defer taxes, manage risk, build income streams, and transfer wealth for clients.

Say 'Hi' to Hybrid and Asset-Based Long-Term Care

Covr Financial Technologies Consultant Kyle Lukas addresses what you need to know about long-term care insurance today and how it's changed.

Going Down the Mountain: Crossing the Retirement Rubicon

Kevin Hissong is joined by Jeffrey R. Clark from Jackson to discuss ways to efficiently grow and distribute retirement savings that are designed to mitigate longevity risk and sequence of returns risk.
Keep your distance. Stay home. Stay safe. That seems like the thing we're all saying to each other: "stay safe." Seems appropriate.
Stay safe,

David Stone
Founder and CEO
RetireOne®

1Insurance laws and regulations vary from state to state. If you do not have an insurance license, you should be aware of the specific rules that apply in your state. Please consult with an attorney in your state for guidance.