Wanna Feel Old?, FPA Academic Paper Finalists, RIAs Open to Annuities, New IOVA from Protective, Pac Life Partnership, and a Reckoning in Louisville
More than three quarters over and no amount of EMDR seems capable of healing the 2020 trauma. At least the last quarter gave us NBA basketball in the bubble and fan-less major league baseball, College football even came back as did the NFL. But it still doesn't seem real. Schools reopened and some have in-person instruction while other campuses have yet to welcome students back. All of this weirdness is starting to seem…Normal.
Hey guys, wanna feel old? William Bengen's withdrawal rate research is 26. You're welcome.
Macauley Culkin turned 40 in August. Mind blowing. He starred in the first Home Alone film thirty years ago(!). Home Alone II followed in 1992. Two years later, William Bengen published his seminal paper, "Determining Withdrawal Rates Using Historical Data."
It is remarkable to consider that Bengen studied withdrawal rates for retirees more than three years before the founding of Netflix, and four years before Google was hatched. The safe withdrawal rate is nine years older than Tesla, ten years older than Facebook, and 13 years the iPhone's senior. So much has changed at such a mind-melting pace that it is difficult to conceive of even the obsolete technologies we depended on only a short while ago.
Even the economic conditions under which Mr. Bengen studied safe rates of withdrawal are starkly different. Consider that the SWR portfolio he conceived for his tests comprised 50% stocks, and 50% intermediate-term treasuries. During the month of October 1994, when the Journal for Financial Planning featuring his research landed in nerd mailboxes, 2- and 10-year Treasury rates fluctuated between 6.69% and 7.88% (source: treasury.gov). As of the end of Q3, the 2-year rate was 13 basis points, and the 10-year rate a paltry 69. And the magazine was printed on paper. Paper!
RetireOne co-founder and Chief Technology Officer R. Scott Strait, Ph.D., recently co-authored a research paper with RetireOne's Mark Forman that addresses the changing economic landscape and its impacts on retirement withdrawals. The paper, "Retirement Reassured: Managing Client Risks in Retirement with Guaranteed Living Withdrawal Benefits" was among nine finalists selected for this year's peer-reviewed FPA Academic Research competition. Our tools need to keep pace with the times. More to come.
RetireOne/Jackson Survey Finds Two-Thirds of RIAs Open to Annuities
In early September we published the results of a survey we conducted with Jackson in May and June. The study aims to gain insights into how RIAs allocate client assets, the technologies they use for planning and management, the timing of income planning conversations, and attitudes toward annuity solutions, among other things.
Some journalists read the data as "glass half full," while others interpreted it as "glass half empty." Or, rather, their headlines said as much.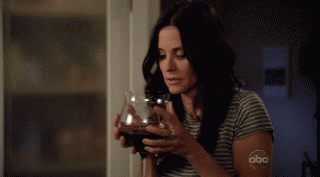 In any event, respondents to the survey indicate a desire for some certainty in these uncertain times. Protected accumulation solutions are gaining favor, and index-linked annuities (ILAs) may deserve a look.
I explored these relatively new solutions in a September article for Kiplinger titled: "Want Stock Market Gains but Hate Risk? Buffer Annuities May Be for You." If only for their many nicknames, the world of ILAs can be mildly confusing. Some folks call them "buffer annuities," some call them "registered index-linked annuities" or "RILAs," and still others call them "structured annuities." I prefer "buffer annuities," personally.
New Protective Life IOVA
On September 1st we rolled out a new IOVA on the RetireOne platform. The Protective Investors Benefit Advisory variable annuity features Vanguard and DFA subaccounts with zero fund facilitation fees.
We think this investment-only VA is a game changer. It is an accumulation solution built from bottom up to a.) better serve investors, and b.) fit the fiduciary practice like a glove.
Pacific Life Partnership
September was busy month for RetireOne. On the 23rd Pacific Life announced that it has expanded access to the company's two fee-based annuities, Pacific Odyssey® and Pacific Index Advisory®, through our fiduciary marketplace.
The partnership was a long time in the making, and we're excited to welcome our new west-coast collaborators. They have proven their commitment to registered investment advisors with their thoughtful, fee-friendly design, the build-out of their dedicated advisory team, and their robust advisor tech integrations.
Thank You for Choosing RetireOne
In the third quarter of 2020 these advisors began working with us: Jim Hirst; Tiffany Tippins; Matthew Camrud; Tom Ritter; Rod Bruner; R Michael Flanders; Aaron Smith; Urban Adams; Joli Fridman; Autumn Soltysiak; Corey Stein; Erickson Braund; Joanna Amberger; Trenton Thelen; Tim Raftis; Metro Duda Jr; Steve Bermack; Steve Osterink; David Miller; and Abe Shearer.
Thank you for choosing RetireOne and welcome to the platform!
View On-Demand Webinars from Q3
Building Holistic eMoney Plans Leveraging Lifetime Income in Client Portfolios
Allianz's Schyler Adams demonstrates how financial planning tools like MoneyGuidePro can help illustrate the benefits of annuities in client financial plans.
The Advantages of Leveraging Fee-Based, Tax-Deferred Annuities in Irrevocable Trusts
Schyler Adams of Allianz explains how to build, evaluate, and deliver income planning recommendations inside of a holistic eMoney plan.
How MoneyGuidePro Helps Illustrate Annuity Impacts on Client Portfolios
Chris Palladino from Jackson explores how fee-based tax-deferred annuities help RIAs maximize the potential benefits of client trust structures.
A Reckoning in Louisville
On September 23rd, Kentucky Attorney General Daniel Cameron announced the results of grand jury deliberation in the controversial raid and subsequent killing of Breonna Taylor. Local officials prepared for a more heated response. Curfew was announced. Barriers went up. Traffic was diverted blocks away from Jefferson Square Park. It was anticipated to be a hotspot.
RetireOne's Louisville offices sit just four blocks from that park—now alternatively known as "injustice square," or "Bree Way." Situated across from the Hall of Justice, it has been the site of peaceful protest for more than 110 days.
Aside from some minor dust ups, protests remained peaceful, and the city of Louisville, weary from all the conflict and national media attention, continues to reel…and heal.
Wrapped inside this story is the complex story of a person. Breonna Taylor. A woman who former high school teachers remind us is more than a hashtag, or a face on the cover of a magazine. Breonna Taylor is a part of the story that makes up our whole history.
As our nation (and industry) works to correct racial imbalances, knowing this history may help us understand how to move forward and, maybe, why Wall Street's campaign to hire black talent isn't going so well.
Don't Forget to Vote!

David Stone
Founder and CEO
RetireOne®