Gratitude, Oh MYGA, Squeezing Retirees, Wealthcare Welcome, Nationwide is On Our Side, Year of Security, Q4 Webinars, and Key Leadership Promotions
In the fourth quarter of 2022 these advisors began working with us: Robert Cortes, Mario Veneroso, Aaron Vaughn, Fernanda Hailey, Aaron Cramer, Tryssa Pacciulli, Donald Butcher, Grant Collins, Robert Robinson , Jason Shemtob, Brian Bobby, Jordan Roach, Mary McGrath, Ashton Pankonin, Robert Aamodt, Brett Sposa, Garrett Kennedy, Bridget Grimes, Jason Beckley, Margaret Moloney, Mark Kelly, Richard Villeneuve, Frederick MacLean, and Robert Robinson.
Thank you to everyone for your continued partnership over that last 11 years, and thanks to the folks above for choosing RetireOne. Welcome to the platform! Here's to a phenomenal 2023.
Can we get out of our own collective way? That might be the theme for 2023. We know what happened in 2022. It was a veritable soup sandwich: Inflation, war in Ukraine, the fourth largest drop in the S&P 500 since 1945, messy midterm elections, bombogenesis…I could go on. After all of this and a few years of COVID, we're bound to be conditioned to a bit of pessimism. But inflation is cooling, the jobs market remains strong, average hourly earnings increased 0.6% from October to November (5.1% year over year), and gas is (#thanksObama) more affordable. So what are we worried about, and will this worry unwind into a self-fulfilling prophecy?
Oh MYGA
Our annual LinkedIn Halloween survey this year asked respondents to retire one scary thing…Turns out that, yes, inflation is scarier than zombies or vampires. It makes perfect sense. We haven't gone toe to toe with this monster since leisure suits and feathered coifs gave way to shoulder pads and big hair.
And when you dance with inflation higher than a 1985 high school yearbook photo hairdo, the Fed raises interest rates to stave it off, and the result is a downturn, right? Maybe in normal conditions. We don't know, yet. What we do know is that higher interest rates translate to better conditions for savers. Case in point: zero-commission Multi-Year Guaranteed Annuity (MYGA) rates are topping 5.7%.
Those higher rates, coupled with market uncertainty, drove all MYGA sales to $27.4 billion in Q3, up 4.7% over the previous quarter and 138% over the Q3 of '21. And those higher rates are also impacting cap rates on advisory Fixed Index Annuities (FIAs), and advisory Registered Index Linked Annuities (RILAs).
Meanwhile, folks seeking the relative safety of fixed income were battered by one of the worst years for bonds in history. Sheryl Moore of Wink Inc. credits this desire for safety with MYGA sales growth in '22. Specifically, she notes how handily they beat CDs: the average MYGA rate is 4.34%, while the average CD for a year is 1.16% and the five-year is 1.05%.
Higher interest rates may continue to impact annuity pricing, benefits, and design in the coming year. Pass the aquanet, and book some time or call your RetireOne rep, today: (877) 575-2742.
Squeezing Retirees
Given the sharp uptick in inflation and losses approaching 20% in the equity markets, what happened to the oldsters who JUST started drawing down their savings in 2022? Oof. It was ugly. Folks given the golden watch this year, who retired without income protections, had to do two incongruent things: spend more on consumer staples and services (6.2% more on average) while simultaneously adjusting DOWN their spending by 20%. So spend more, but spend less!?
Without a guaranteed stream of income from a pension or annuity, these folks, especially those whose advisors don't employ a 'safe' spend down rule, experienced a negative sequence of returns that will likely impact their spending for the remainder of their retirements.
In an interview with Wealth Solutions Report last quarter, R1 President Ed Mercier suggested that folks in this "fragile decade" of their lives—should "defend against a poor sequence of returns by insuring a portion of their retirement portfolio while at the same time, allocating a higher percentage of their portfolio to equities… the advisor may… cover just a percentage of the portfolio, and increase the client's risk budget in both the insured portion of the portfolio, and the residual, unprotected portfolio."
Wealthcare Welcome
In December, Wealthcare announced our recent partnership through which they intend to do just as Ed recommends. Wealthcare advisors may now cover client investments in their proprietary models with an income guarantee (subject to the claims paying ability of the insurance company).
Insuring a floor of income means that they are able to protect their clients' spending in retirement…No need to drop planned spending by 20% or more. No need to put off that trip to Tuscany or the wild blue yonder. Just in time for the slowcession.
Nationwide is on Our Side
As our economy grinds toward what some are calling a "slowcession" and survey after survey demonstrates that people want guaranteed retirement income, we've been working to strengthen our curated platform of advisory annuity and insurance offerings. In December, we announced our partnership with Nationwide.<
By joining forces with Nationwide, RetireOne brings the pioneering flat-fee IOVA Monument Advisor to the platform, along with:
R1 CMO Mark Forman pointed out in an interview with planadviser, "each annuity provider [on the R1 platform] has different strengths…in the case of some firms, like Nationwide, brand matters for advisers." And Nationwide matters because they've been a leader in the development of valuable annuity solutions for fiduciaries for a LONG time.
Is 2023 the Year of Security?
Whether or not it happens soon, the stock market will eventually recover. Inflation won't be at sky-high rates forever. And, most importantly, there are steps investors can take right now to mitigate a lot of the risks we're facing today.
Advisory annuities are an invaluable tool for transferring particular client risks to an insurance company, ensuring their income remains steady, bridging the gap to claiming social security, and safeguarding their portfolios against sequence-of-returns risk.
Annuity sales have been great this year, and with the LIFE act looking to strengthen employers' ability to opt their employees into guaranteed income solutions in their defined contribution plans, it seems like more and more people will enjoy the security that insurance products can provide.
Which is great, because one of those many surveys I cited at the beginning (this one) found that 74% of consumers who have an annuity believe their income will last their lifetime, compared to only 43% for those who don't have an annuity. I don't know about you, but I'd rather be in the 74% than the 43%.
On-Demand Webinars from Q4
Creating a Goals-Based Retirement Income Plan
Dr. Michael Finke joins RetireOne's Ed Mercier and Lauren Drapeau of Protective on this Advisor Perspectives webinar. He discusses the steps for developing a goals-based financial plan, the importance of understanding the impact of investment risk, and approaches to funding inflexible spending.
Perception vs. Reality – The Vital Role of Insurance in a Thriving Advisory Practice
In this Advisor Perspectives event, RetireOne's Ed Mercier is joined by Dimensional's Mark Colaço, and James Pryor of Jackson to explore the impact of insurance offerings to RIA firms. Mark shares insights from Dimensional's Advisor and Investor research illustrating the value of insurance in a holistic wealth management approach.
Key Promotions on the Leadership Team
With all these new partnerships and new strategic channels we plan to pursue, it makes sense that our leadership team would need to evolve. To that end, we've made some important promotions within our leadership team, so we can better plan and execute next year.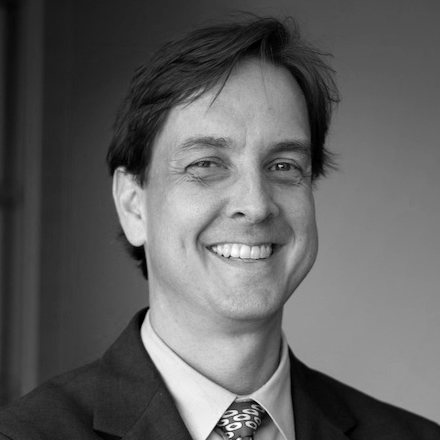 Mark Forman, our Head of Marketing and PR, has been promoted to Chief Marketing Officer, a role that will allow him a higher level of strategic insight and impact on the marketing efforts of RetireOne.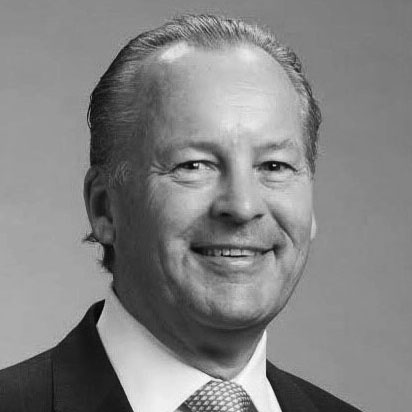 Jeff Cusack, who started earlier this year as Senior Managing Director of Strategic Accounts, has been promoted to Chief Distribution Officer, where he'll focus on identifying and nurturing new distribution channels for RetireOne solutions.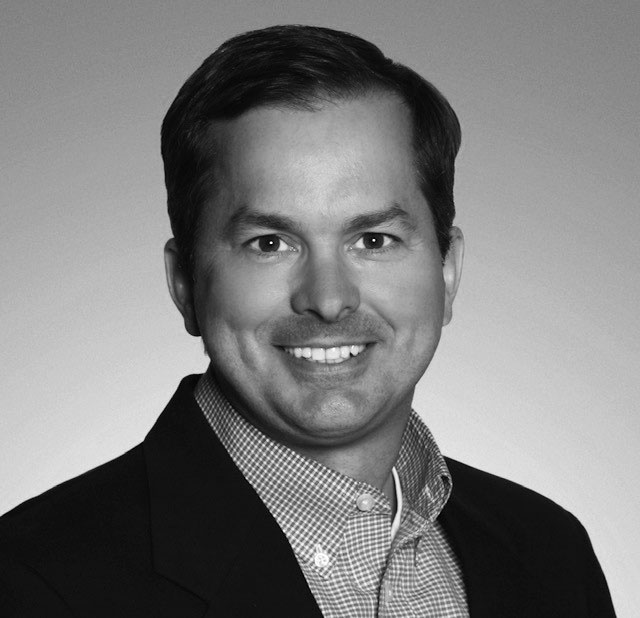 And finally, our Director of Client Experience, Tom McNeela, has been promoted to Chief RIA Solutions Officer. With Jeff's help and direction, Tom will grow and manage our Advisor Solutions Team so we can better meet the demands of the coming year and beyond.
Congratulations to all three of you. I'm excited for what you all have in store for the company.
As always, if you like this content, be sure to follow RetireOne on LinkedIn, and Twitter for more.
Best Wishes,
David Stone
Founder and CEO
RetireOne
®