RetireOne News and Notes – 4th Quarter – 2020
Surviving 2020, Introducing IndexMax ADVSM, Advisor Collaboration Lab Thank You, New Advisor Portal, Retire One: Peas and Mushrooms, and Bearing Witness
We are in this liminal space now as we await the restoration of some normalcy to the planet. November announcements of the remarkable efficacy of the Moderna and Pfizer vaccines finally breathed some relief into a dreadful news cycle, and amid all of the rancor and angst, there's hope…While we wait…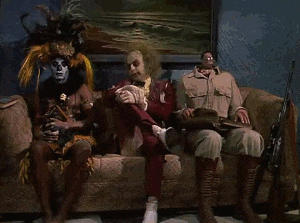 For me, one of the most anticipated events of 2020 was the calendar flipping to 2021. It was just that kind of year. In that spirit I watched a New Year's Eve TV broadcast from Times Square. Revelers were cordoned off in tiny pods spaced 6 feet apart. It was a sad party—punctuating the end of an odd year in the most appropriate way—a whole calendar of days that separated us from so much we enjoy and sometimes take for granted.
Maybe it was a year to make us grateful for simple things like dinners with friends, or baseball games. Or an opportunity to become better acquainted with our kitchens. It was certainly a test, revealing some economic vulnerabilities and other surprising results: a bull market that seems impervious to anything, and the inspiring speed of innovation in the development of the mRNA vaccines.
And it tested our resolve as investors. Some of us took it in stride. For those with a lower tolerance for the kind of jolt markets received at the beginning of the pandemic, there have been few options to turn to for de-risking. And those conditions may last. The Federal Reserve's Open Market Committee announced plans in September to keep the short-term benchmark rate very low until inflation reaches 2% for the long term. When do experts think that will happen? In their December meeting, the FOMC revealed that they don't anticipate hitting that mark until at least 2023.
In this low-rate environment advisors have favored indexed annuities and fixed annuities. Among those, index-linked annuities (aka structured annuities or RILAs) offer defined client outcomes via buffer protections and upside potential. For folks who don't know these relatively-new solutions the question is how would one of these perform in a volatile market? In an article for Kiplinger in December I analyzed how a hypothetical structured annuity may have behaved over the five-year period up to the Coronacrash in March.
And for others the question may be: why would I consider annuities now? Aren't they just expensive, bloated artifacts of a bygone era? The answer to that is simply: no. Manufacturers have developed low-cost, advisory products over the last few years that strip out the commissions, and pass those savings on to consumers. If you still hate annuities, it may be because you aren't familiar with all of the recent innovation. Major technology providers are integrating annuities to make the buying and post-issuance processes much easier. And with electronic apps and e-sigs, the client experience is much improved. And speaking of meeting the growing need for alternatives to fixed income…
Introducing IndexMax ADVSM
In October we announced that we have collaborated with Midland National® Life Insurance Company (Midland National) on the development of a new protected accumulation solution offering growth potential in two different forms. The IndexMax ADVSM fixed indexed annuity (FIA) layers in potential annual performance credits with additional 5- or 7-year term participation credits. Learn more ».
Advisor Collaboration Lab Thank You
Many thanks to the folks who have participated in our first two Advisor Collaboration Labs this past year. The Advisor Collaboration Lab brings our RIA partners to the table together with insurance companies on solution development and design. This unique environment enables us to bring valuable advisory solutions to market—designed by advisors for advisors.
We conduct each Lab via video conference for roughly an hour, and participants are compensated for their time and expertise. If you're interested in joining us for upcoming Advisor Collaboration Labs, complete a brief form:
Sign up »
New Advisor Portal
In December we completed development of our new RetireOne Advisor Portal. The portal provides our RIA partners direct access to client insurance policy and annuity data. Partner firms now have four options for accessing the data for managing, reporting, and billing on those assets. If you're interested in a portal account, reach out to your RetireOne Relationship Manager. An announcement is coming soon.
Retire One: Peas and Mushrooms
Informal polls of RetireOne followers on LinkedIn for the Thanksgiving and Christmas holidays yielded some important insights that may guide all of us as we plan for next year's holidays. For Thanksgiving we asked our followers to retire one of the following side dishes:

And for Christmas, we asked followers to retire one of the following gifts:

Remember that past performance isn't indicative of future results. We don't advise anyone to act on these polls. Opinions change. But yeah: peas and mushrooms and self-help/diet books gotta go.
Thank You for Choosing RetireOne
In the fourth quarter of 2020 these advisors began working with us: Eric Jacoby, Joshua Johnson, Frank Garcia, Stephen Olafson, Susan Stevens, Simonae Lyle, Mike Kissinger, Bradley Weber, Cody Bauer, Dustin, Matthew Knapp, Kyle, Jeremy Lyons, and Rik Ditter.
Thank you for choosing RetireOne and welcome to the platform!
View On-Demand Webinars from Q4
Prescribing Lifetime Income in a MoneyGuide Financial Plan
Experts from Jackson and MoneyGuide explain how MoneyGuide helps illustrate the benefits of lifetime income in client financial plans.
How RIAs can Deliver Portfolio Protection with Balanced Accumulation
Experts from Midland National Life Insurance Company explain how a new advisory fixed index annuity can provide the balanced accumulation for your clients, and how this solution—IndexMax ADVSM—can layer annual performance credits with an additional term participation credit to grow the accumulation value in two distinct ways.
Managing Risks in Retirement
As clients transition from their working years into retirement, it is important to review the specific risks they'll face in retirement. Our guests from Pacific Life help identify those risks for clients and illustrate various tactics for creating retirement income streams that are billable, low-cost, and sustainable.
Bearing Witness
This
remarkably prescient 1985 Raymond Carver poem
seems an appropriate meditation for all of the survivors of 2020. We did it. And
for those of us lucky enough, privileged enough to bear witness, let's say the most glorious things
about the folks we know who did not. It has been a remarkably challenging time.
Best Wishes,
David Stone
Founder and CEO
RetireOne
®