Hoo's, Defense, FIAs, the 500th RIJ, Dynamic, Risk, Legislation, Trade War, Regulation, RegBI Opine, the "F" Word, Vanguard, Leo-nard Bernstein!
Our titular inspiration for this quarter's News and Notes comes from R.E.M.'s 1987 rap "It's the end of the world as we know it (and I feel fine)." The song climbed to #69 on Billboard's Hot 100 charts that year, and the video featured a skater kid who looks a bit like a young Michael Stipe bothering some garbage in an abandoned house with a puppy.
Now, "It's time you had some time alone" to read this, our first quarterly newsletter.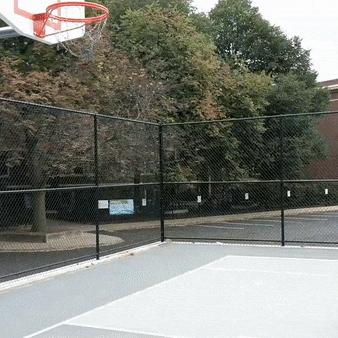 The second quarter of 2019 began with the crowning of a new College Basketball National Champion. Heck of a season, Cavs. Known for their 'pack line defense,' Head Coach Tony Bennet's Virginia teams drive opposing offenses insane with disciplined and impenetrable defense.
It isn't a particularly exciting style of basketball, and their offensive production isn't eye-popping—they ranked just 47th in the nation in scoring. But they ranked third in scoring margin. Third! And they just win. Sort of like index linked annuities and fias—tremendous protection on the downside, with some upside (scoring) potential.
Defense seems like a worthy theme here as we quickly pulled out of the late '18 slump in Q1. When markets had folks scrambling late last year, we saw lots of interest in principal protection solutions, and record Q4 2018 sales reported by IRI this past quarter quantified it.
Writing for Iris.xyz in May, RetireOne President Ed Mercier says that when things start to get sideways like they did in December, next-gen fee-based insurance solutions to protect principal and mitigate risk are a credible complement to the behavioral coaching element of an advisor's practice. While equities grow more expensive, and folks anticipate a correction, employing tenacious D is critical…(Or at least good, solid D is critical).
This historical bull market could signal problems for folks in "the fragile decade," reports Investment News Contributing Editor Mary Beth Franklin. She says that the "looming" sequence of returns risk battle has some experts proclaiming that annuities may be the missing piece of the puzzle.
Why all of this anxiety? After another slight dip in May due to concerns over the never-ending trade war, investors seemed to keep their heads, but the yield curve has officially inverted for a whole quarter now, and concerns about a recession are growing.
At the Investment News Retirement Income Summit in June, Wade Pfau said, "We're in uncharted waters…We've never had the high valuations and low interest rates at the same time." And the Fed doesn't seem to have much appetite for raising rates and helping out American savers. Things are getting strange and when the going gets weird…
***
Envestnet's June annuity launch drew the interest of many RIA industry observers. In spite of what economists like Bill Sharpe recommend, adoption of annuity solutions has been relatively low among RIAs. I dunno, maybe it's less about the product, and more about how they've been sold?
In any event, there's a growing curiosity about how to crack this nut, and BlackRock is joining the party by lobbying to bring annuities to 401(k)s via legislation called the SECURE act. Passing the house in easily in May, the bill enjoyed bipartisan support and is expected to experience little friction in the Senate. Advisors need to pay particular attention here as RMD rules are expected to change, as will rules around 'stretching' IRAs.
After the death of the DOL Fiduciary Rule, legislators and regulators have busied themselves with hammering out or defining consumer protections. It seems most efforts are aimed at distinguishing between those folks who sell advice (for a fee) versus those who sell products (for a commission). It looks simple.
To battle some of the confusion, the CFP Board have announced a requirement that may have CFP fiduciaries facing a fateful choice this October. Meanwhile some states are working to adopt fiduciary rules, the SEC passed the controversial RegBI and a revision to its Customer Relationship Summary has RIAs confused about how to use the 'F' word when marketing their practices.
Further complicating matters, the House voted to block the Best Interest rule, and some folks believe the issue is not completely dead in the Senate. The dust doesn't look to be settling any time soon.
***
A survey from PacWealth Solutions found that almost half of single parents with kids under the age of 18 do not have life insurance. So the folks who need it most are the ones who get it the least because they believe it is too expensive.
In other insurance news…Within a seven-day span Vanguard announced they are getting OUT of the variable annuity biz, and TIAA announced their exit from the life insurance business. Working directly with one provider can expose one to risks like this. What can folks do when their primary provider decides to shutter a line of business?
Working with a platform of solutions from multiple providers like RetireOne offers a diversity of solutions and can mitigate the risk that your provider may exit the market entirely.
In platform partner news…Ameritas announced the addition of investment options from American Century, American Funds, DFA, MFS and Vanguard to its No-Load Variable Annuity, and No-Load VUL.
And finally, Bradley Cooper joined the Philadelphia Orchestra in mid June to narrate three performances of Candide. Cooper is preparing to play Westside Story composer and larger-than-life conductor Leonard Bernstein in an upcoming bio pic.

Thank You for Choosing RetireOne
In June we announced that, after an extensive search, Dynamic Wealth Advisors chose RetireOne to be the insurance and annuity back office for their IARs. Of the partnership, Dynamic's Craig Morningstar said, "This is significant for our wealth managers who develop holistic financial plans incorporating solutions that optimize tax efficiency, and manage longevity risk, sequence of returns risk, and other risks."
In Q2 we also kicked off partnerships with these advisors: William Braddy, Joe Delaney, Robert Fortune, Larry Hightower, Andrew Lynch, John Marshall, Javier Millares, and TJ Villamil. Thank you to everyone for choosing RetireOne, and welcome aboard to all of the new names and faces. We look forward to providing you and your firms the same top-shelf service our 900+ RIA partners have come to know and love! As Ed Mercier points out in this Advisor Perspectives article, we know a thing or two about working with RIAs.
Check out these On-Demand Webinars from Q2
Annuities 101 – This educational session offers an overview of different types of annuities and common riders and costs associated with them.
How to Simulate a Fixed Indexed Annuity's Impact on Portfolios – Watch the replay to learn how diversifying with a fixed indexed annuity may impact client portfolios.
How RIAs Integrate Fee-Based Annuities into their Practices – This presentation explores the ways RIAs leverage fee-based annuities in their practices to lower costs, defer taxes, manage risk, build income streams, and transfer wealth for clients.
One last note: Congratulations to longtime RetireOne friend Kerry Pechter on the publication of his
500th issue of Retirement Income Journal
in May. What a remarkable run!
Fly the W,


David Stone
Founder and CEO
RetireOne®