Gratitude, The Economy and Other Horror Stories, Your New Advisor: Skynet, Retirement Is Actually Complicated, On-Demand Webinar, New Hires
Thank You for Choosing RetireOne
These advisors began working with us in the first quarter of 2023: Adrienne Olson, Benjamin Dethlefs, Benjamin Jones, Brendan Pheasant, Brian Thompson, Carmine Coppola, Chris Siraganian, Daniel Ryan, David D'Albero, Denton Nerison, Doug Corp, George Webb, Gregory Staub, John Redican, Luke Dance, Michelle Buria, Nick Sposa, Rhett Sorensen, Rick Homan, Ronald Kortan, Scott Buchanan, Vanessa Zook, and Vincent Hawkins.
Welcome to the platform!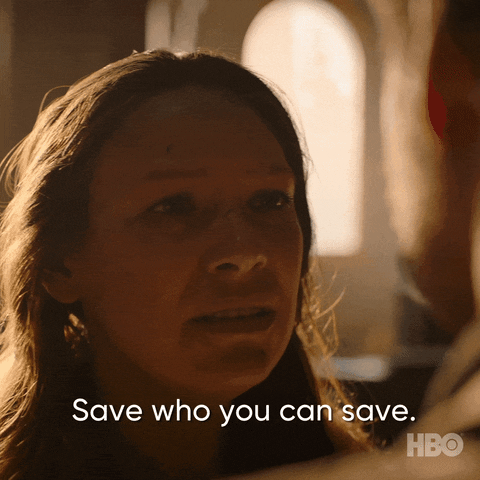 Things were looking OK. They really were. Then, in a single weekend in March, we witnessed yet another impact of high inflation and high interest rates in the wild—the failure of Silicon Valley Bank. Fueled by almost $2B in market value losses in its U.S. Treasury bond portfolio, this was one of the largest bank failures in history (behind WAMU in 2008). All of those nervous bankers whose bond holdings were drowning? They were thrown a line. Response was strong and swift. Let's see if it holds…
The Economy and Other Horror Stories
If you've been watching HBO's The Last of Us (and, statistically speaking, you probably have), then you might be sensitive to a real-life zombie threat we're dealing with right now.
No, I'm not talking about that drunken Jack-Daniels-loving fungus whose spores are propagating in Tennessee like an army of Otis Campbells on payday. I'm talking about zombie investments (queue the spooky theremin)!
Maybe that's a bit of a stretch, but the truth is the economy is messier than Ted Lasso's marriage. To combat out-of-control inflation, interest rates have risen higher than they've been in two decades. These higher rates have put pressure on fixed income and even regional banks (more to come on that).
The upside is that annuity rate guarantees and payout rates are also high. This means that many of the annuities your clients no doubt hold aren't pulling their weight anymore, because they were locked in when guaranteed rates of return and payouts were lower. Hence, zombie annuities. These zombies aren't a mortal danger to anyone, they simply aren't working as hard for your clients as they could.
Luckily, the cure is a bit simpler for this than it is for Joel and Ellie in The Last of Us: talk to your clients about reviewing their annuities for annuity rescue opportunities. A tax-free 1035 exchange can help you jab a dagger in your clients' old zombie investments and replace them with stronger, healthier advisory solutions.
And now is the time to schedule those reviews (and we can help), because it looks like we're in for even more uncertainty and volatility in the near-term. The sudden collapse of Silicon Valley Bank has sent ripples throughout the financial sector, so much so that economists are talking about "SVB Flu," a phenomenon created by investors dumping shares in bank stocks en masse.
One of those ripples? The curve of the Cboe Volatility Index has inverted, creating a situation where traders are predicting more volatility in the short term than three months down the line. This could mean tighter lending standards, according to Michael Shaoul of Marketfield Asset Management, which in turn could make a recession that much more likely. Offering your clients some kind of stability, then, is increasingly valuable.
Your New Advisor: Skynet
Moving from horror to science fiction—We're living through the rise of AI as a tool for… well, everything, if you believe AI advocates. From ChatGPT to Bing to DALL-E and Midjourney, AI is everywhere, and it seems to want to do your job.
That's an oversimplification, of course. While AI is capable of some pretty amazing things right now, and companies like Morgan Stanley are incorporating it into their advisory practices, it's important to keep two key facts about AI in mind.
First, it's a tool, not a replacement for human labor. It will become increasingly important for us to understand what AI is capable of and what it struggles with, and how it can be used to supplement (not replace) the efforts of actual advisors.
Understanding the limitations of AI is necessary because of the second key fact: while AI is smart in ways it hasn't been in the past, it's still pretty dumb in some ways that can cause serious problems if you're not paying attention. For example, AI is only as good as the data you feed it and the prompt you use to generate information. It's been known to make information up, speak authoritatively about nonsense, and create copy riddled with factual inaccuracies. There are also a lot of legal questions around how you can actually use AI in a commercial endeavor. If you generate a blog post with AI, even if you run it through a plagiarism detector and check it for factual inaccuracies, there are questions about whether you own the copy, or just the prompt you used to generate the copy
All this is to say: pay attention to AI and what it's capable of, but be cautious of how you use it.
Retirement Is Complicated, Actually
People want guaranteed income. Our 2022 PARI survey corroborated this. But when even Elton John is out there singing the praises of annuities, it's time to pay attention.
Longevity is increasingly becoming the biggest threat to a secure retirement, a threat made more urgent by the fact that, according to data from TIAA, most people don't have a good understanding of just how long they'll live (and, consequently, how much money they'll need).
Workers want their employers to incorporate lifetime income into their sponsored retirement plans, and plan consultants understand the growing need to do so. But, even with legislation pushing things in that direction, hurdles still exist with regards to complexity.
What this points to is a need for education, especially for clients retiring soon. Clients, plan sponsors, and even advisors need to be educated on how annuities work and how they can be best employed to provide the guaranteed income that the American public needs. OIDs (like RetireOne) can help in that regard; it's our job to know insurance solutions inside and out so that advisors can focus on what they do best: getting clients a secure retirement.
Corebridge
Having a breadth of retirement solutions available is a key part of ensuring that advisors have the tools they need to help their clients retire with confidence. That's why RetireOne continues to partner with top-tier insurance companies, like Corebridge Financial.
We firmly believe that zero-commission advisory annuities are a key component of generating retirement income and improving retirement outcomes. Our partnership with Corebridge (which we announced in March) brings two more advisory annuities to the RetireOne platform.
On-Demand Webinars from Q1
Webinar: Level Up Your Recruiting Power By Improving Your Transition Game
Mark Forman was joined by Advisor Transition Services founder Grier Rubeling to share and discuss resources RetireOne and Advisor Transition Services offer to advisors who are starting, joining, or recruiting for RIAs.
Webinar: Protecting Equity Positions During Uncertain Markets with Invesco's Defined Outcome Strategies
Experts from RetireOne, Invesco & Pacific Life discussed defensive equity ideas during uncertain markets. Webinar discussion topics included: market thoughts and where we stand now; helping clients 'stay the course' with historical context and education, and; introduction to Invesco's 'Defined Outcome Funds' and positioning.
Webinar: How RILAs can Deliver Defined Outcomes for Clients
Alan Mijes of Allianz Life Insurance Company of North America (Allianz) joined Mark Forman, CMO at RetireOne to explain how RILAs allow IARs of RIAs to dial in defined outcomes for clients.
New Hires
As we turned the calendar over this year, RetireOne once again added some tremendous talent to the Advisor Solutions Desk. Nick Palombo joined as Regional Director in the Southeast region, and regional vice president Matt Grillo brings his expertise to the West region. Welcome aboard, gentlemen.
As always, if you like this content, be sure to follow RetireOne on LinkedIn, and Twitter for more.
Best Wishes,


David Stone
Founder and CEO
RetireOne®