Thank You, The Elephant in the Room, LIFE, SECURE, and the New Role of Annuities, An Evolving Conversation, and Bolstering our Leadership Team
Thank You for Choosing RetireOne
In the first quarter of 2022 these advisors began working with us: Greg Hart, Paul Raab, Martin Watkins, Amy Irvine, Jody Robinson, Freeman Linde, Bill Hansen, Chris Wright, Jeremy Pifer, Marina Hernandez, and Nick Priddy.
Thank you for choosing RetireOne and welcome to the platform!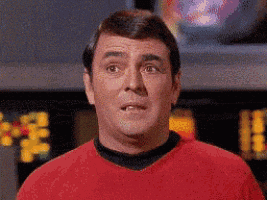 We're entering the third year of a pandemic—And let's be honest, we might be done with it, but it ain't done with us. Soon, the largest cohort of retirees in our nation's history will be leaving the workforce, all while stock valuations and inflation reach historic highs, and interest rates remain low. Oh, and now there's a war in Ukraine and the very real possibility that it'll get worse before it gets better. This adds up to a whole mess of events and market conditions we may have never faced before…At least not all at once.

The Elephant in the Room
As of this writing, the S&P 500 index is down more than 8% YTD. That's up from lows of more than 12% earlier last quarter. Supply chain issues. Historical inflation. We're seeing the effects of this lasting pandemic continue to wend its way through the economy, as interest rates and crude oil prices rise, employers
struggle to retain talent
, scarcity becomes commonplace, and a
retirement crisis
looms.
This doesn't feel like just another downturn
.
Given all that, it's understandable to want to control the things you can control, or at least the things you feel like you can control. Here in the financial sector, that means accepting that you cannot predict what the markets will do, managing portfolios in spite of it, and insuring what we can insure to improve the probabilities of good, or at least not bad, outcomes.
As we batten down the hatches to try and weather whatever storm 2022 has in store for us, there are people being impacted by current events in much more concrete and immediate ways. I'm talking, of course, about the Ukrainians whose country has been invaded by Russia. Those are real people losing their homes, their families, and their lives to the hostilities.
In the face of such injustice, it is easy to feel overwhelmed and powerless, but there are ways we can help. And remembering the human cost of all this uncertainty is important not just because having empathy is the right thing to do, but because it can help maintain a level of perspective. Lots of people are anxious right now, your clients included.
Understanding why they're anxious is a vital part of the job. Are they just trying to control something to combat their anxiety, or do they have a legitimate concern you can help them with?
Risk and uncertainty are part of life and, while uncertainty is largely outside our control, risk is something we can control. In fact, that's our job.

LIFE, SECURE, and the New Role of Annuities
It's no secret that I believe the right annuities are a great way to manage risk. Heck, I started RetireOne because of that belief. And now we're seeing legislation that indicates a growing shift toward annuities being a core part of employer-provided retirement plans.
In an effort to help combat the looming retirement crisis, the federal government enacted the SECURE Act in December of 2019. Among other changes, SECURE made it much easier for employers to include annuity options in defined contribution plans by shielding plan sponsors from liability if an annuity issuer goes bankrupt or out of business. SECURE provides Pooled Employer Plans: basically 401(k) plans that can be joined by several unrelated employers, allowing for a sort of outsourced plan management.
Then, in 2020, the House introduced the LIFE Act, which bolsters SECURE by allowing employers to default plan participants into annuities, provided they give their employees ample notice and opportunity to reallocate their assets, should they wish to. LIFE isn't law yet, but there's certainly been a lot of very concerned talk about the potential for default annuity options to leave some advisors out in the cold.
I can certainly understand the concern, but I tend to think these legislative changes are pushing the industry in the right direction. As I said in a recent article on Retirement Income Journal, "Many RIAs would like to give their clients a lifetime income guarantee without cannibalizing their assets under management. A contingent deferred annuity, aka a stand-alone living benefit, lets them do that."
Are advisors right to be concerned? Maybe. It's certainly a big change, and one that annuity detractors are unlikely to warm to. But we've needed better retirement outcomes in this country for a long time now, and SECURE and LIFE have the potential to help us get that. Will defaulting to an annuity be good for everyone? Of course not. No default option works for everyone, because one size never fits all.
But this legislation allows employers to provide their employees with a much-needed income floor, and a potential for guaranteed income in retirement – something many employers haven't provided since pensions started to die off.
An annuity can also help people delay social security, a strategy that's been proven to improve retirement outcomes. And, while the specific annuities that a plan sponsor provides might not work well for every employee, maybe needing to opt out of annuities instead of opting in will get employees to look harder at their retirement plans, and work with their advisors on finding a plan that will work.
Which is where Constance comes in. We've been working hard to steadily improve our portfolio income insurance, most recently by partnering with Dimensional Fund Advisors to include three more asset allocation models and 38 mutual funds and ETFs under the Constance umbrella. And for those RIAs nervous about losing AUM to default annuity plans: take a closer look at Constance. With Constance, you can wrap risk for your clients by offering them an unbundled insurance solution, one that doesn't require you to hand their assets over to the insurance company.
The value to your clients can be best summed up by this quote from Nobel Laureate Robert C. Merton:

"A good retirement is a comfortable standard of living, which is measured by the amount of sustainable lifetime income received, and not by the size of the accumulated 'pot.' Significant numbers of Americans retire today without the reassurance of an adequate pension. New and innovative lifetime-income solutions will be critical for addressing the looming retirement planning crisis. A well-designed Contingent Deferred Annuity offers new and flexible ways to create guaranteed lifetime income directly from IRAs, Roth IRAs, and brokerage accounts."
An Evolving Conversation
This year, the rate of
inflation increased
has exceeded 8%, the highest it's been in 40 years. Unfortunately, our economic safety nets haven't been keeping pace. While Social Security also received its highest cost-of-living adjustment in 40 years (5.9%), it hasn't been enough. Beneficiaries of Social Security are
reporting
that their cost-of-living adjustments are being outpaced by their actual cost of living. There's been increased talk of raising the retirement age to compensate (it's even part of
SECURE 2.0
), but this has its drawbacks as well. For example, those struggling to make ends meet on their Social Security income are likely to have a harder time
putting off retirement
, while those who can afford to do so can generally afford to cover the difference between COLA and cost of living already.
And this discussion raises an interesting question. If we, as a society, have advanced to the point where life expectancies have improved so dramatically, shouldn't we also be looking for new ways to improve people's lives in retirement, rather than asking them to work longer for the same reward?
The truth is, as much as we might wish otherwise, there is no easy solution. One size does not fit all, and no broadly accepted rule of thumb will work forever. The economy is changing around us, as it always does, but in ways that imply a concerning trajectory.
Which is why it's more important than ever to continue having this conversation. The economy continues to change, and we must evolve with it. We must frequently force ourselves to re-evaluate whether or not the retirement industry is structured to best serve those nearing or in retirement. We must continue to ask whether or not enough tools exist to help the workforce get to that point with confidence.
In February, WealthManagement.com published an article I wrote entitled, "Reframing the Retirement Conversation." In this article, I argued that we as an industry have been placing too much emphasis on the accumulation side of the equation, and haven't been preparing people sufficiently for spending in retirement. Much of this sentiment was echoed in a MarketWatch article published the following month.
Accumulating resources for retirement is important and necessary, but more and more it's becoming clear that people don't know how to effectively deploy those resources in retirement. Are we, as advisors, doing our job if we're not preparing people adequately to achieve their retirement goals? I'd argue no.
Maybe it's time for a shift in focus within our industry. We're starting to see it already, between 401(k) annuities, an increasing number of advisors adopting a flat fee model over AUM billing, and tools like our own Constance coming onto the scene. Retirement savings is important, but only insofar as it supports retirement spending. Maybe it's time we shifted our focus to that.

View On-Demand Webinars from Q1
A New Kind Of Retirement Income Insurance: Contingent Deferred Annuity
On this Financial Experts Network webinar, RetireOne's Ed Mercier and Mark Forman are joined by CEO George Webb of Pension and Wealth Management Advisors to explain how fiduciaries can leverage Contingent Deferred Annuities to provide portfolio income insurance. CDAs unbundle the insurance protections from underlying investments. The result is a powerful new solution for transferring risk to an insurance company so clients can improve their spending power and confidence in retirement. Tom Dixon moderates.
Webinar: Increase Your Recruiting Power By Upping Your Transition Game
In this presentation RetireOne's Mark Forman is joined by Grier Rubeling of Advisor Transition Services to explore the unique resources RetireOne and Advisor Transition Services offer to advisors who are starting, joining, or recruiting for RIAs.
Bolstering our Leadership Team!
RetireOne is growing, and we've been making key hires to support that growth. Most recently we brought Jeff Cusack and Tom McNeela aboard to help fill roles it was becoming increasingly apparent we needed to fill.
Tom McNeela brings his extensive experience in operations, sales, client relations, training, and market research to our team as RetireOne's new Director of Client Experience. He'll be working closely with both our marketing team and our Relationship Managers to improve our advisor onboarding process, as well as to ensure that the advisors we're already working with get the level of service they deserve.
Our new Sr. Managing Director of Strategic Accounts, Jeff Cusack, has held executive positions throughout the industry, including with companies like JPMorgan, Charles Schwab, Nuveen Investments, and Smith Barney's Consulting Group (which is now Morgan Stanley). Jeff's wealth of experience and knowledge will be instrumental in guiding RetireOne's future growth, and we're excited to see what he has in store for us.
RetireOne's mission has always been to challenge the established status quo within the retirement industry, and help mold it into something that better serves those in and approaching retirement. At no time in this company's history has that felt more relevant and necessary than now.
As always, if you like this content, be sure to follow RetireOne on LinkedIn, and Twitter for more.

Best Wishes,

David Stone
Founder and CEO
RetireOne®