More Stimulus, Anticipated Biden Tax Changes, New Pac Life VA w/Fee-Friendly Riders, Advisor Portal, ESG Index Addition, How we Got StreetCred, and Saying "Goodbye" to a North Beach Legend
As we thaw from our long pandemic winter, newly minted President Joe Biden's ambitious policies, or the hints thereof, have begun to take shape. Will his administration achieve important early wins in such a divided political landscape? The implications for RIAs and their clients are many.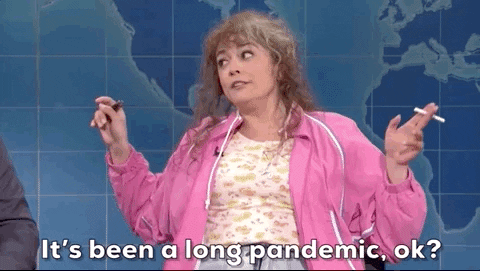 Joe Biden's election and the victories of Raphael Warnock and Jon Ossoff in Georgia's hotly-contested Senate runoff races flipped control of the Executive and Legislative branches of government to Democrats, putting them in a position to pass a popular stimulus package in spite of zero support from congressional Republicans.
This additional round of stimulus spending, coupled with high savings rates, and high equities prices sparked concerns about the specter of inflation which could cause interest rates to rise and the stock market to fall. Ten thousand folks reach retirement age in America every day. That number will peak at 12,000 per day in 2024. The future value of all of those retirement savings is at stake, which could speed the coming retirement crisis that's already been complicated by COVID and forced early retirements. Still, some believe inflation is just a monster under the bed for investors.
As much needed $1,400 stimulus checks were landing in American bank accounts, Biden announced his next ambitious plan: a $2T infrastructure initiative called "The American Jobs Plan" whose benefactors would not only include every American who drives on roads and bridges, but also insurance companies looking to strengthen their balance sheets with high-grade Investments. Janet Yellen has indicated that, unlike the stimulus package, the infrastructure bill will have to be paid for. A mix of higher ordinary income tax rates, and capital gains rates for high-earning Americans, and higher corporate tax rates are expected to be on the table.
There's also speculation that Dems may push to reset the estate tax to pre-2018 threshold of $5.5 million. It turns out many Americans already believe the inheritance tax threshold is much lower than it is. It wouldn't cost the Biden administration any political capital to adjust it down to raise revenues.
Designing permanent life insurance plans to minimize the impact of those taxes on generational wealth transfer will be imperative. And in the immediate term, finding ways to extend tax deferral for clients will make annuities more attractive for the clients of RIAs. With contribution limits of $1 million (or more) low-cost investment only variable annuities will be particularly important.
Introducing Pacific Advisory Variable Annuity from Pacific Life
Platform partners Pacific Life announced the launch of their new advisory-fee-friendly variable annuity Pacific Advisory Variable Annuity ("PAVA") on February 23. This investment-only VA offers a cost structure on par with many of the top advisory offerings on the market today. Here are the highlights:
No commissions and no withdrawal charges
Institutionally-priced investment options from respected money managers
Tax-control to allow financial professionals and clients to determine when taxes are paid
A fee-friendly return of investment death benefit available for an additional cost
The ability for financial professionals to manage and bill directly on their clients' assets without creating a taxable event or reducing clients' benefits
That last bit is noteworthy, and it bears repeating: "bill directly on their clients' assets without creating a taxable event or reducing clients' benefits."
More and more folks are demanding advisory solutions that are not only fee friendly from a tax perspective, but also allow for billing without impacting the riders. PAVA checks all the boxes for RIAs, including data integrations into technologies RIAs currently use. IOVAs like PAVA will swell in popularity as RIAs look for more ways to maximize tax deferral for their clients under an anticipated new tax regime.
New Advisor Portal "Raises the Bar"
Speaking of data integrations…We announced the broad availability of our new Advisor Portal in January. Many thanks to all of you, like Lotay Yang of Black Card Circle® RIA, who helped beta test.
For folks already using the portal, accessing all of the client annuity assets they manage via the RetireOne platform for reporting, statements, and fee billing has been a massive time saver. Our partners now have the flexibility to access client data in four ways: directly on the advisor's wealth management platforms like Orion, CircleBlack and Blueleaf; on their portfolio management systems via direct feeds from DST Fanmail/Vision and other aggregators such as Byallaccounts; via DTCC data feeds, and now on the RetireOne Advisor Portal.
As Mr. Yang points out, "It really raises the bar on RetireOne's impeccable service. They're the back office for our back office." If you're interested in a portal account, book some time with your RetireOne Relationship Manager.
New BlackRock ESG Index Added to IndexMax
In late February, platform partner Midland National Life Insurance Company announced the addition of the BlackRock ESG US 5% Index ER index to the IndexMaxSM ADV fixed index annuity – the first-ever ESG option available in a fixed index annuity. Exclusively available on the RetireOne platform, IndexMax now boasts three index options in the dual crediting strategy for accumulation growth potential. Companies with strong ESG policies are in an ideal position to perform over the long run, so it is imperative to include ESG principles in portfolio design.
How We Got StreetCred
Also in February we signed a deal to partner with StreetCred PR, Jason Lahita's new PR firm. After interviewing several other very worthy agencies, we chose StreetCred for Jason's knowledge of the RIA channel, his actual street cred, and, importantly, his sense of humor. And that extends to the whole team. We're excited to grow with them as they grow, and, when possible, to reach out to our RIA firm partners to help tell their stories with the help of these veteran PR pros.
StreetCred PR delivers high energy, expert financial communications counsel consistently, resulting in media coverage that sales and marketing teams can leverage to fuel growth. StreetCred's client service ethos is to function as an extension of their clients' brands with the press. Led by financial PR veterans Jason Lahita and Jimmy Moock, and with regional offices in Philadelphia, Chicago, NYC and Los Angeles, their experienced team communicates constantly with RetireOne, always thinking about angles, stories and activities that can be deployed on our behalf. StreetCred describes PR as "credibility marketing" and now in our tenth year, we believe it is high time we highlighted the great work we are doing to support financial professionals and their clients.
Thank You for Choosing RetireOne
In the first quarter of 2021 these advisors began working with us: Rick Petrell, Rich Murray, David McKnight, Gabe M Bustamante, Phuc Dang, Kara Downing, David Yeazell, Robert Dignan, Joe Irish, Xavier Mendoza Jr, Lowell Parker, Vinicius Hiratuka, Mark Schmerge, Kevin Shea, Jeremy Burger, Craig Nieschwietz, Scott Broadbent, Michelle Miller and DJ Hunt.
Thank you for choosing RetireOne and welcome to the platform!
View On-Demand Webinars from Q1
How RIAs Integrate Fee-Based Annuities into their Practices
This presentation explores the ways RIAs leverage fee-based annuities in their practices to lower costs, defer taxes, manage risk, build income streams, and transfer wealth for clients. (Note that the presentation begins at the 8:00 mark).
How RIAs Transition Old Client Annuities
RetireOne's Kevin Hissong explains how we help RIAs like you bring old client annuities under management with RetireOne as Agent of Record to protect the assets, report on those them, and include them on client statements.
Breaking Bad (Investor Behaviors)
In this session, Brad Angel of Fidelity Investments explores why investors make the decisions they do, and how to identify the biases that sometimes cloud their reasoning. He and Jill Esser of Midland® National Life illustrate how behavioral supports like protected accumulation solutions can also help buttress investors by providing some measure of certainty to stay the course when fear sets in.
Saying "Goodbye" to a North Beach Legend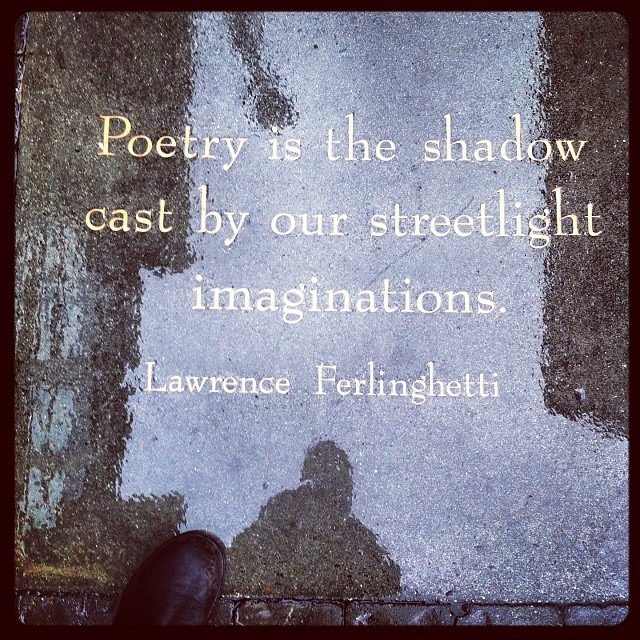 And finally, famed North Beach poet, publisher, impresario, and City Lights bookstore owner Lawrence Ferlinghetti passed away on Monday, February 23rd at his home in San Francisco. His influence and the influence of the beat generation he championed is hard to escape. It is a river that flows through the culture from Bob Dylan, to the Beatles, to Dobie Gillis, to Katie Perry (Katie Perry!) and many, many others. Our home office is also in San Francisco, and I can't imagine a San Francisco without him in it. Rest in Peace, Mr. Ferlinghetti.
Best Wishes,

David Stone
Founder and CEO
RetireOne®